District Commissioner (DC) Ludwig Mendelzoon has been sworn in as chairman of the chief polling station of the Brokopondo district. The swearing-in took place yesterday at the Cabinet of the Vice President by Minister Bronto Somohardjo of the Interior (Biza).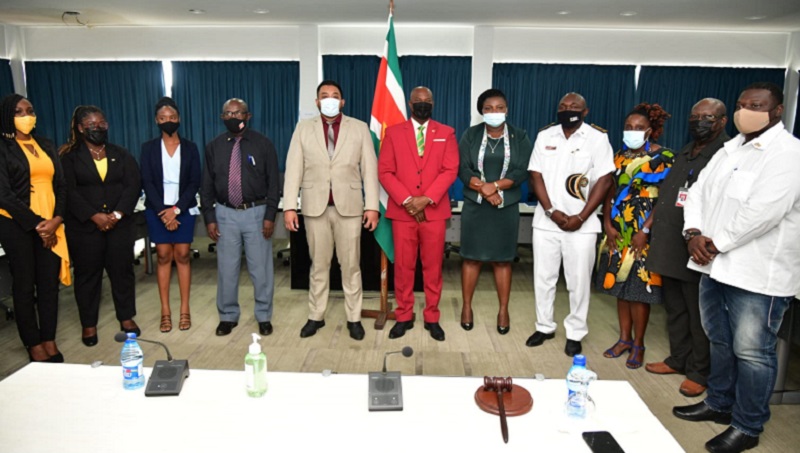 In addition to Vice President Ronnie Brunswijk, the Minister of Regional Development and Sports, Gracia Emanuël, was also present. Prior to the swearing-in, the oath formula was read by Biza director Nazir Eskak.
On the basis of Article 28 of the Election Regulations, Florence Nelson has also been sworn in as deputy chairman, while Ernie Landveld, Joan Adraai and Freddy Linga have been installed as members. The alternate members are Bridney Kudoe, Xafira Afata and Terry Aserie.