All security services, such as the Suriname Police Corps, National Army, Directorate National Security and Customs, are subject to additional screening in the field of organizational structure, combating corruption and guaranteeing integrity. They should serve only one interest, namely the interest of society. President Chan Santokhi said this yesterday at a government end-of-year press conference.
Furthermore, the head of government discussed the various areas in which the government has been particularly committed. According to the head of state, six areas can be distinguished. He summed up:
– improving governance
– strengthening the rule of law
– a sound and solid financial-economic policy with a well-thought-out process to put things in order at home and abroad
– restore and intensify the bilateral, international and multilateral relationships with visible and measurable results
– the promotion of public health
– and the development of the interior.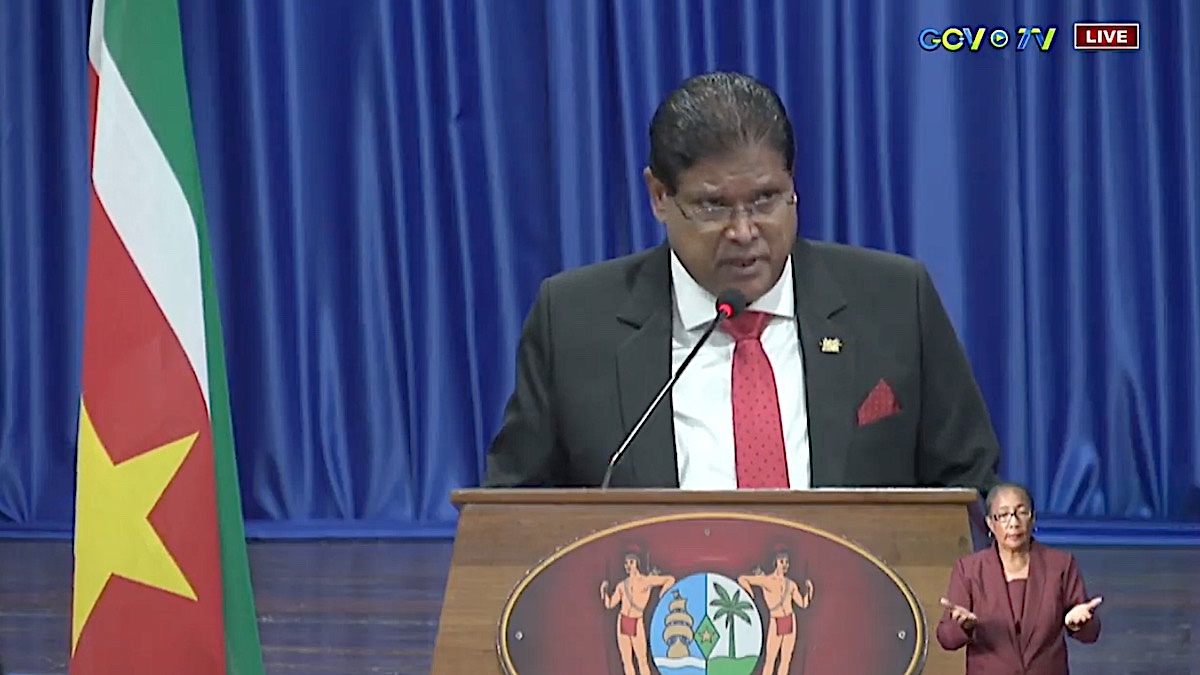 With regard to improving governance, the government has first of all paid special attention to institutional strengthening and strengthening of administrative capacity. "That was urgently needed," says Santokhi. Strong institutes and strong administrative capacity are preconditions for good governance, he continued. This has been reinforced at various levels: within the departmental sections, within the para-states and at the regional level.