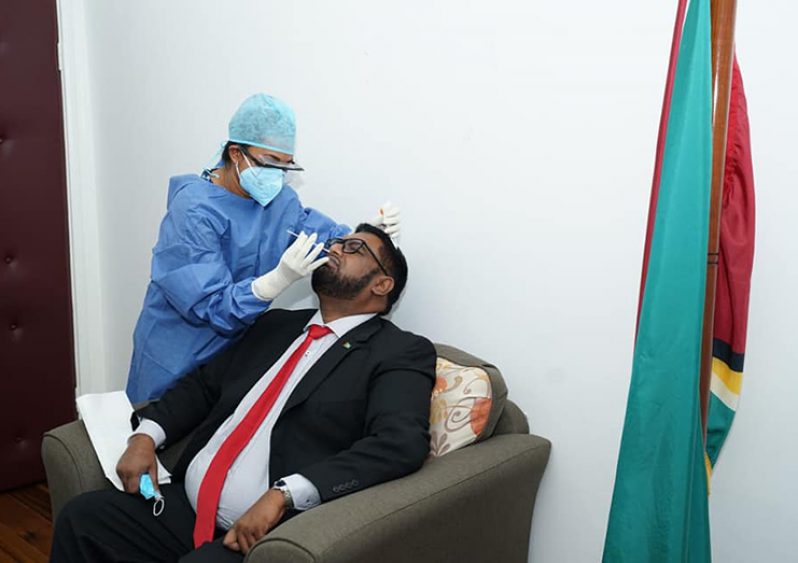 PRESIDENT Irfaan Ali has advised members of his Cabinet to work remotely, after Minister of Foreign Affairs and International Cooperation, Hugh Todd, tested positive for the Novel Coronavirus (COVID-19).
Guyana, like many countries around the world, has been challenged by both the direct and indirect effects of the COVID-19 pandemic, but President Ali had committed to keeping Guyanese informed about the fight against this scourge.
"We are dealing with a global pandemic and I assured all Guyanese that there will be transparency, accountability and openness in the way your government works for you," said President Ali during a virtual message, on Wednesday.
To this end, the president said Minister Todd came into contact with an individual, who tested positive for COVID-19, and subsequently found out he was positive, after being tested for the disease.
Minister Todd, since being sworn in last week, has attended Cabinet meetings and was even part of a meeting among President Ali; the President of Suriname, Chandrikapersad Santokhi and other government officials.
MORE