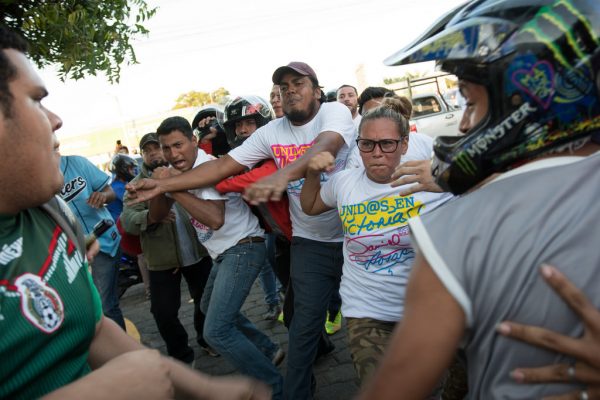 The escalation of violence in Nicaragua is a more than worrying, a truly alarming phenomenon that transcends the typical low intensity situation of dictatorships.
The ways in which the Government exercises violence, spreads hatred against others, accompanied by a disproportionate and unforgivable anger, official silence and partisan harassment, are signs of a destructive outcome that is dehumanizing its people.
It's important to expose the violence and protect the efforts for reconciliation and an agreement based on justice and democracy, instead of letting chaos destroy Nicaragua.
The writing on the wall
Experts in studies on structural violence, which often leads to genocide, emphasize that there are at least three factors in the generalization of violence: instability, ideology, and discrimination.
In Nicaragua that is visible in black and white, in the chatrooms or in the official media, in the threats and shouts of hatred from those who take refuge in the circle of power. The worse thing is that now faced with misrule, the prelude to anarchy is violence, the denial of reality and the blame on third parties.
MORE