Phone, wallet, keys—and now, face mask. The most recent addition to our to-go checklist looks like it won't be going anywhere anytime soon, for us or for hamsters. Now that the CDC recommends all Americans cover their mouth and nose in public to help slow the spread of the coronavirus, pillars in the fashion industry like Christian Siriano and Louis Vuitton have retooled their operations to produce masks and gowns for frontline workers, while other designers are marketing to consumers instead.
Where there were few stylish choices for the masses just a few months ago, there are now so many fashion masks that a highly scientific ranking is in order. We based ours on a careful formula that factors in aesthetic, breathability, creativity, and ear-loopiness. Bonus points are awarded if the creator is offering a "buy one, give one" scheme to benefit essential workers or donating part of the proceeds to charity.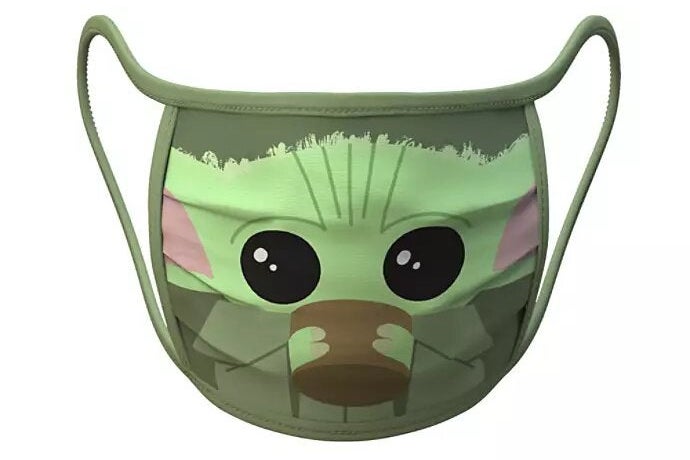 OK, Disney is not technically a fashion house, but they do own, like, everything, and I consider that a good reason to put them on this list. Their market dominance is still not enough to earn them anything but last in show for their pack of Star Wars masks. The only mask of the bunch worth buying, the one with Baby Yoda sipping soup, is unfortunately designed so that he looks like green ALF, snout and all. Baby Yoda deserves better and so do you.
MORE