Between Friday night and Tuesday afternoon, Belize City experienced a deadly surge in gun violence that left 7 persons dead, including two 5-year-olds, who were shot while they slept in their homes.
Apart from the fatal shootings, at least 8 persons suffered from gunshot injuries and had to be rushed to the Karl Heusner Memorial Hospital Emergency Room.
By the early hours of yesterday, Wednesday, authorities responded to this spike in violent crimes by declaring a state of emergency in eight areas on the southside of Belize City, where the most intense gang rivalries occur.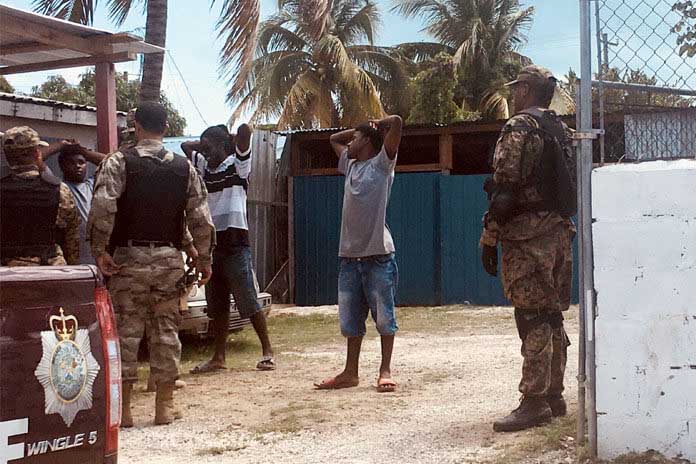 The boots of 250 heavily armed police and soldiers stormed into the areas covered under the State of Emergency before sunrise, closing off entry into the neighborhoods and rounding up known gang members and associates, and before the morning was over, more than 80 persons were in police custody—their constitutional rights suspended under the emergency measures that were put in place to curb the violence.
Those who had been caught up in the legal dragnet of the emergency measures were processed and transported to the Belize Central Prison, where they will be detained for at least one month.
A similar State of Emergency was put in place in September 2018, but that only covered 6 areas on the southside, and was for a period of 30 days, unlike the present measures, which cover eight areas.