The source of the Covid-19 global pandemic being Wuhan, China has become a problem for the Chinese Communist Party, who's now trying to do everything they can to shift the blame.
With the level of control the Party has over its people, there's no doubt Chinese citizens are falling prey to conspiracy theories promoting the lie that the U.S. is covering up their essential role in the pandemic.
Here are five examples of that:
1. Chinese official Lijian Zhao condemns U.S. officials 
Lijian, Zhao, Foreign Ministry Spokesman & Deputy Director General of China's Information Department, has criticized U.S. officials for making, what he says, are false accusations about the genesis of the virus.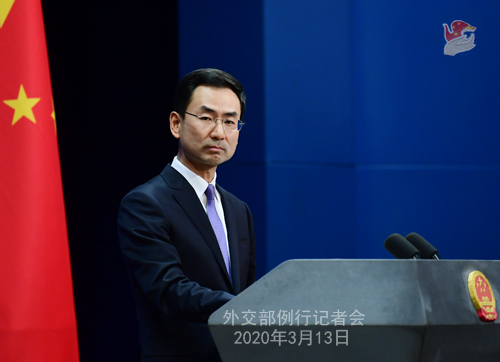 When translated to English, Zhao's recent Tweet reads,
"Q: Could it be that the US government's position that the US military brought the virus to Wuhan?

A: There have been some recent discussions about the source of the new coronavirus."
He continued, "We are firmly opposed to the various false and irresponsible remarks made by some senior US government officials and members of Congress. The international community, including the United States, has different views on the source of the virus. China always believes that this is a scientific issue and requires scientific and professional advice."